Please review the information below regarding our upcoming hibernation. We appreciate you and look forward to serving you again soon.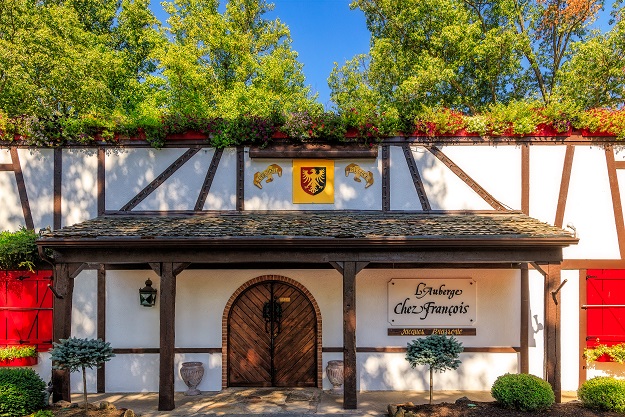 Why are you hibernating / closing down? 
With our team and patrons' safety in mind, and the uncertainty of the winter months ahead, we've decided to safely hibernate, beginning Jan 18th thru March 9th, re-opening for lunch and dinner from March 10th.
We are very eager to reopen and serve our beloved patrons in a time of new beginnings .

When will you reopen?
Wednesday, March 10th for lunch & dinner.

Can I make a reservation for when you reopen?
Yes, you can make a reservation 60 days in advance on the OpenTable link on our website.

Are you doing private events or taking reservations for private events during the closure?
We will be answering inquiries and taking advance bookings during the hibernation for private events after March 10th.  Please email Elizabeth, our private events director at Elizabeth@laubergechezfrancois.com.

Will you be doing Carry Out during hibernation/closure?
Our "Chez Vous" Carry Out will resume the week of March 8th.

What are doing during the hibernation?
We will be focusing on enhancing our new menu offerings, tending to our gardens, sprucing up for reopening in the Spring and creating new culinary experiences for you to enjoy.  Don't forget we will be erecting our Grande Tent on L'Auberge Chez Francois' beautiful terrace!

How can I keep track of what's going on?
You can join our mailing list for periodic emails, or follow us on social media (Facebook | Instagram | Twitter) for recipes, cooking tips, restaurant updates, photos and culinary videos.

We can't wait to see you in March. Additional inquires can be made by emailing chezlauberge@aol.com.