August 15, 2019




7:00 pm - 9:00 pm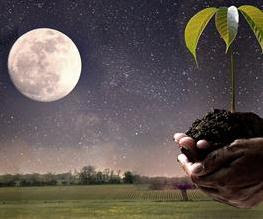 Thursday, August 15, 2019 from 7:00 PM-9:00 PM
 Please join Chef Jacques' and his team on Thursday, August 15th from 7:00 PM-9:00PM for an exciting full moon fête.  Outdoors on our beautiful L'Auberge Chez François terrace (weather permitting) we offer you a delightful way to enjoy gazing at full moon in August, while sipping fine wines while enjoying delectable cuisine.  Does life get any better than this?
Our sommeliers will be on-hand to guide you through a delectable tasting of eight fine wines from some of the world's best producing wine regions, including, of course, France,  accompanied by Chef's passed Seasonal canapés and tasty bites, as you delight in the music of Stephanie Ball.
Originally classically trained by a member of The Washington Opera then later at Shenandoah Conservatory, she now enjoys sharing her music experience with friends and patrons at local restaurants and events.  She is especially excited to be part of the music experience at L'Auberge Chez François since it is a restaurant that is near and dear to her family and holds many fond (and delicious!) memories over the past several decades.
A stroll, with your wine, of course, to our two on-site vegetable and herb gardens is always encouraged!
All wines sampled will be available for purchase at a very special "trade" discounts for our customers that evening only. Merci beaucoup and see you there!
In the event of weather, we will retreat to our rooster room and enjoy gazing at the moon from indoors.
$62.00
excluding tax and gratuity for a total of $79.00
Tickets non-refundable
We are happy to accommodate guests' dietary concerns, so all may join the festivities.
Please email chezlauberge@aol.com or call 703-759-3800 with special requests
Patrons will have an opportunity to purchase these wines at a very special price this evening