May 26, 2019




6:00 pm - 9:00 pm
Why not Join Chef Jacques' and his team on Memorial Day Weekend Sunday, May 26th, 2019 at 6:00 PM for a Jazzy Musical Supper, listening to the smooth standard and pop tunes of Washington Area Music Association's best Jazz Instrumentalist, Al Williams. Al is a constant musical favorite at L'Auberge music and cuisine events, and has sold out each performance.
Multi-reed player Al Williams III has earned rave reviews from critics and audiences alike for his graceful and melodic style on tenor, alto and soprano saxophones, in addition to alto and C flutes.  Jazz Times has noted the "poetic beauty" of his saxophone solos. Dividing his time among his contemporary jazz band, Al Williams and Friends, Al is one of the most highly regarded musicians around.
"Al Williams has a genuine desire to reach people with his music. His music looks right at you and is open and forthright."  Sabra Best – Entertainment Magazine
Joining Al Williams tonight, will be the talented Matvei Sigalov.  Born in Samara, Russia, Matvei main focus in life has been music.  Classically trained on a violin from the age of six, he became interested in rock music during his teens and started then, on guitar.  Later, Matvei discovered jazz and it became the start of a musical journey that lead him to the United States. Matvei has been very active on the East Coast music scene, establishing himself as one of the premier improvising violinists.  His credits include playing with Patti LaBelle, Isaac Hayes and James Ingram at the Kennedy center, and wowing the audience at the Iridium in NYC wtih the guitar legend, Les Paul.
Chef Jacques' and team are thrilled to host this Memorial Day weekend finale with these two amazing artists.  Seating limited, so make your plans early!
MENU
Seasonal Canapes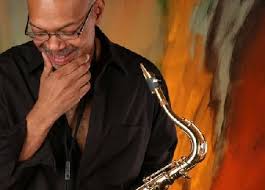 Bisson Vino Frizzante
APPETIZER
Choice of one:
Chilled Coquille of Seafood
Trio of Norwegian Salmon
Chive Crêpe Stuffed with Duxelle of Wild Mushrooms
Domaine de Chevilly Quincy 2017
L'Auberge Chez Francois' Organic Mesclun Salad, House-Made Vinaigrette
Seasonal Sorbet
ENTRÉE
Choice of one:
Le Saumon Souffle: Filet of Norwegian Salmon, Seabass Mousse, Lobster Bisque, Seasonal Vegetables
or
Seafood Pasta: Shrimp and Scallops, Angel Hair Pasta, Saffron Lobster Sauce
or
Veal Cordon Bleu:  Marcho Farms Veal Scaloppini, Gruyère Cheese, Garden Spinach, Mushroom Sauce
Closier de Lys Pinot Noir 2016
DESSERT
Classic Valrhona Chocolate Mousse
Gilette's Locally-Roasted Coffee, Selection of Harney & Sons Fine Teas
$100.00 excluding tax and gratuity; for a total of $127.00
Tickets non-refundable
We are happy to accommodate guests' dietary concerns, so all may join the festivities.  Please email chezlauberge@aol.com or call 703-759-3800 with special requests

Patrons will have an opportunity to purchase these wines at a very special price this evening.