A Very Special Alsatian Wine Dinner with Peter Weygandt


September 19, 2019




7:00 pm - 10:00 pm
Please join us Thursday, September 19, 2019 at 7:00 PM, as we present a wine tasting and dinner featuring the wines of three excellent Alsatian producers, Domaines Albert Mann, Henry Fuchs and Schoffit, all recent arrivals in the Virginia market.  This month also marks the 65th Anniversary of the founding of Chez François in Washington D.C, by Papa Haeringer, a proud Alsatian indeed.
Chef Jacques welcomes Peter Weygandt of Weygant-Metzler Importing, who will be joining our head sommelier, Alex Bardsley, to introduce these fine wines, from our Homeland of Alsace. Over more than thirty years, Peter has assembled a portfolio of top "boutique" French wines, more recently adding producers from other countries, including some particularly impressive Austrians, so we are very excited to be able to source these wines in Virginia.
The evening will begin with a brief reception and our seasonal canapés, followed b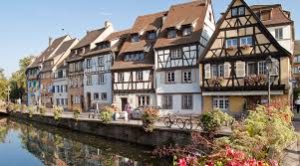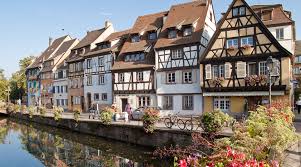 y a tasting in two flights before the dinner, the first consisting of three diverse expressions of Riesling and the second of two opulent Gewurztraminers.  Dinner will follow, accompanied by a Pinot Gris and a Pinot Noir. Chef Jacques has  crafted a special menu to showcase their charms.
AlsatianWine Tasting
Chef Jacques' Seasonal Canapes
Domaine Schoffit Chasselas Vielles Vignes 2017

First Tasting Flight: Three Rieslings
Henry Fuchs, Grand Cru Kirchberg de Ribeauvillé 2016
Domaine Schoffit Sommerberg Grand Cru 2017
Albert Mann Grand Cru Schlossberg 2017
 Second Tasting Flight: Two Gewurztraminers
Domaine Schoffit Lieu-dit Harth Cuvée Caroline 2017
Albert Mann Grand Cru Steingrubler 2016
MENU
Filet of Poached Seabass, Herb Spätzle, Celery Root
Henry Fuchs Pinot Gris 2017
L'Auberge Chez François Seasonal Salad,  Maison Vinaigrette 
Seasonal Sorbet
Marcho Farms Grilled Veal Chop, Braised Fall Vegetables, Pinot Noir Reduction
Henry Fuchs Pinot Noir Comme Renard 2015
Alsatian Style Honey Glazed Apple Tarte, Housemade Cinnamon Ice Cream

Gilette's Locally Roasted Coffee, Selection of Harney & Sons Fine Teas
$135.00,
excluding tax and gratuity for a total of $172.00
Tickets non-refundable
We are happy to accommodate guests' dietary concerns, so all may join the festivities.
Please email chezlauberge@aol.com or call 703-759-3800 with special requests
Patrons will have an opportunity to purchase these wines at a very special price this evening.