June 6, 2019




7:00 pm - 10:00 pm
Thursday, June 6, 2019 7:00 PM
Please join us Thursday, June 6th, 2019 at 7:00 PM for a dinner showcasing the wines of Alsatian producer Sipp Mack, a ninth-generation family winery, currently run by Laura and Jacques Sipp with their daughter, Carolyn.
The Sipp Mack winery was created in 1959 following the marriage of two winemaking families, François Sipp from Ribeauvillé and Marie Louise Mack from Hunawihr.  In 1983, following his viticulture and enology studies, business school and work experiences in American wineries for two years, their son, Jacques, returned to Alsace to join the family estate. He brought his wife, Laura, a Californian graduate from the University of California Davis wine program, back with him.
Jacques and Laura brought new vision to the vineyard and winery operations. Their desire to make consistently high quality, pure wines that reflect their soils led them to combine Alsatian traditions with modern technology and production methods that protect the environment.  After years certified sustainable farming and integrated pest management, they converted the entire domain to certified organic farming.
Sipp Mack's importer, energetic French wine specialist Franck Agostini, will be on hand to present the wines. And Chef Jacques, or course, has created a menu to accompany the fruits of Alsace.
Meet and Greet the Winemaker Reception
Seasonal Canapes
Sipp Mack Cremant d'Alsace
MENU: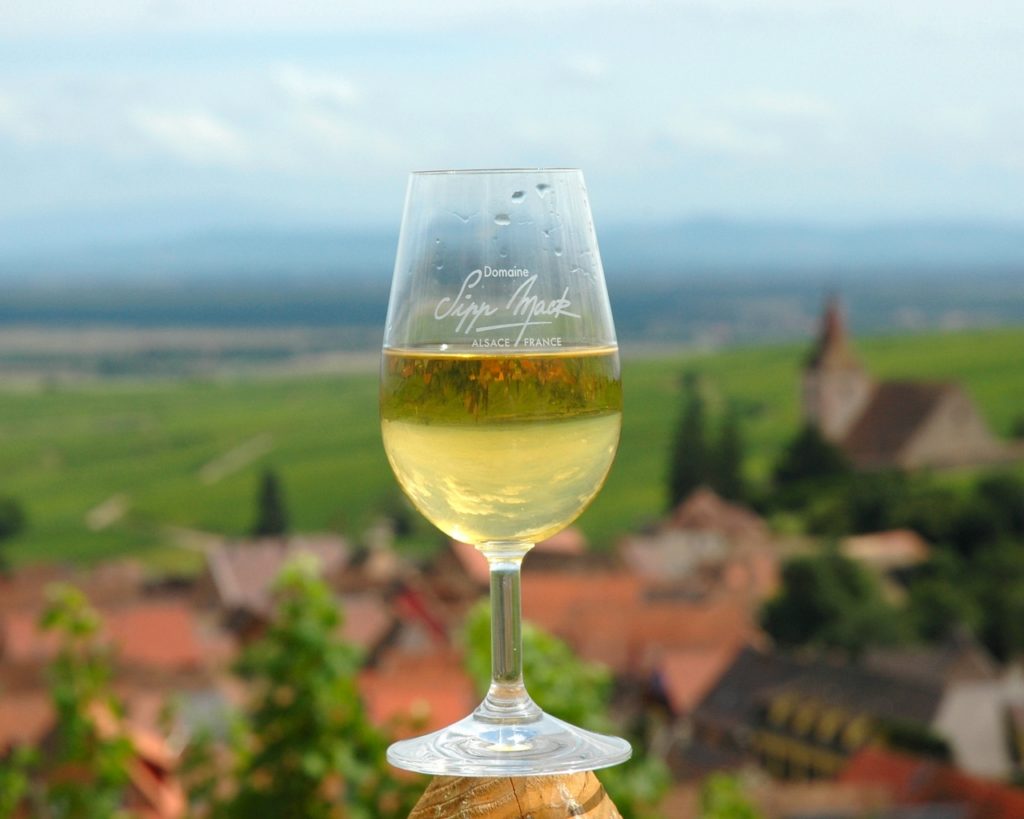 Tarte a l'Oignon, Caramelized Onions in Puff Pastry
Sylvaner Vielles Vignes 2014
Le Saumon Souffle
Norwegian Salmon, Seabass mousse, Wilted Garden Spinach, Beurre RougeRose d'Alsace Pinot Noir 2016
La Matelote de Poissons
Medley of Fish and Shellfish, Riesling Lobster Sauce
Riesling Tradition 2017
Riesling Grand Cru Rosacker 2014
Le Kougelhopf en Neige
Soft Caramelized Meringue with Kirsch and Tahitian Vanilla sauce
Gilette's Locally Roasted Coffee, Selection of Harney & Sons Fine Teas
$119.00;Excluding tax and gratuity for a total of $152.00
Tickets non-refundable
We are happy to accommodate guests' dietary concerns, so all may join the festivities.  Please email chezlauberge@aol.com or call 703-759-3800 with special requests
Patrons will have an opportunity to purchase these wines at a very special price this evening.