April 28, 2019




11:00 am - 2:00 pm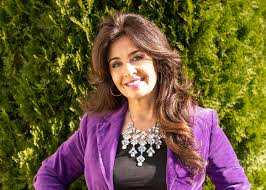 We are honored to welcome Angela Knight on Sunday, April 28th, 2019 at 11:00 AM.  Ms. Knight is an international performing soprano in her 15th season with the Washington National Opera where she performs regularly and has sung in over 300 performances. Recent roles include "Idomeno" – The Cretan Woman, "The Crucible" – Betty Paris, "Le Nozze Di Figaro" – Barbarina, and Second Lady in "Sly" for U.S. and Japanese audiences.
With numerous awards, Angela has been featured as a guest artist to represent the Washington Opera at the Kennedy Center's season opening, and has had solo appearances at the U.S. Capitol, The Lincoln Memorial, The Shakespeare Theater and The Sylvan Theatre in Washington D.C.  She was chosen to sing the National Anthem for President George W. Bush at a National Republican fundraiser in Washington D.C. and has sung the National Anthem numerous times for the Washington Redskins and Washington Nationals.
Chef Jacques and his team are thrilled to host Angela Knight for our continuing music and cuisine series and musical brunches, with a delectable three course brunch menu complete with our brunch cocktails. Truly another musical day on "Opera in Great Falls" not to be missed!
MENU
Basket of Bread and House-made Croissant, Local Butter
Bloody Marys, Mimosas, Crémant d'Alsace
Appetizer
Choice of one:
Smoked Norwegian Salmon Napoleon
– or –
Exotic Fresh Fruit Salad
Entrée
Choice of one:
Vegetable Gâteau Benedict Two Poached Sauders Organic Eggs, Béarnaise Sauce
-or-
Black Sesame Crusted Wild Alaskan Salmon with Garden Herb Rémoulade and Nicoise Salad
-or-
Creekstone Farms Filet Mignon Benedict, Two Poached Sauders Organic Eggs, Béarnaise Sauce
Dessert
Local Raspberry Napoleon
Gilette's Locally-Roasted Coffee, Selection of Harney & Sons Fine Teas
$60.00
excluding tax and gratuity; for a total of $76.00
Tickets non-refundable
We are happy to accommodate guests' dietary concerns, so all may join the festivities.  Please email chezlauberge@aol.com or call 703-759-3800 with special requests