July 13, 2019




11:00 am - 2:00 pm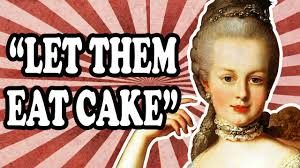 Saturday, July 13th, 2019 11:00 AM
Join L'Auberge Chez François to Celebrate "La Fête Nationale Française" Weekend on Saturday, July 13th at 11:00 AM as we kick off a fun filled weekend with our annual Bastille Day Classic French Cooking Demonstration and Luncheon, featuring the delectable wines of France.
Sip on bubbly while Chef Jacques presents his lively cooking demonstration, and the oh-so famous French phrase "Qu'ils mangent de la brioche" or better known as "Let them eat cake".
After Chef's Bastille Day demo, retreat to our beautiful Garden Room where you will enjoy a delectable five course French inspired luncheon, "mais oui", but of course, with specially paired French Wines by Paul Haeringer.  Chef Pascale, Chef David and our French team will lead the singing of the French National Anthem to cap off an afternoon of delicious food, wine and good fun.
A special cooking demonstration and luncheon not to be missed!
Demonstration
Simonett Febrve Cremant de Bourgogne Brut
"LET THEM EAT GATEAU"  MENU
Maine Lobster and Wild Mushroom Crepe, Lobster Bisque
Domaine Berthe-Rayne Cotes du Rhone Blanc 2017
Garden Tomato and Basil Salad with Herb Maison Vinaigrette
Champagne Sorbet
Classic Steak au Poivre, Spicy Onion Rings and Chef Jacques' Garden Ratatouille
Chateau Blaignan Medoc 2015
Trois Couleurs Napoléon with Local Raspberries and Blueberries
Gilette's Locally Roasted Coffee, Selection of Harney & Sons Fine Teas
$106.00,
excluding tax and a gratuity; for a total of $135.00
Tickets non-refundable
We are happy to accommodate guests' dietary concerns, so all may join the festivities.
Please email chezlauberge@aol.com or call 703-759-3800 with special requests
Patrons will have an opportunity to purchase these wines at a very special price this afternoon.