October 10, 2019




7:00 pm - 10:00 pm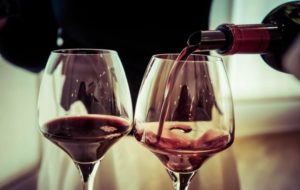 Thursday October 10, 2019 7:00 PM
Discover Bordeaux with us on Thursday October 10th, 2019 at 7:00 PM and learn about the traditions of one of the world's most prominent wine regions.  With over 8,000 wineries, Bordeaux is the most famous wine area in the world.
Chef Jacques and his talented team will take our guests through a five-course French feast paired with five perfectly matched Bordeaux wines.
Be transported to the historical area of Bordeaux where we will travel the famous wine region with gastronomic finesse!  Viva la Bordeaux! Viva la France!
MENU
Seasonal Canapes
Chateau La Freynelle Blanc 2018
Roasted Wild Mushroom Medley with Truffle Sauce
Chateau Blaignan 2015
Grilled Elysian Fields Lamb Tenderloin with Lentil Ragout
Chateau Mongravey 2016
Grilled Venison Chop, Barley Risotto, Parsnip Puree
Chateau Picque Calliou 2016
Raspberry Soufflé
Chateau Laribotte, Sauternes 2016
Gilette's Locally Roasted Coffee, Selection of Harney & Sons Fine Teas
$114.00;
excluding tax and gratuity, for a total of $145.00
Tickets non-refundable
We are happy to accommodate guests' dietary concerns, so all may join the festivities.
Please email chezlauberge@aol.com or call 703-759-3800 with special requests
Patrons will have an opportunity to purchase these wines at a very special price this evening.