July 19, 2019




7:00 pm - 10:00 pm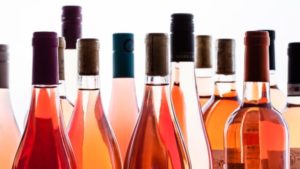 Friday, July 19, 2019 7:00 PM
Please join us Friday, July 19th, 2019 at 7:00 PM as L'Auberge Chez François presents a very special wine tasting and dinner featuring fine rosé wines from France, Spain and the United States.  While wine lovers have discovered that rosé doesn't deserve the "inexpensive and sweet" reputation it got from Lancer's, Mateus and white zinfandel, many consider it a perfect choice as a light, refreshing glass to enjoy on a summer patio, at the beach and for all your summer dinners.
Our head sommelier, Alex Bardsley, will pour a variety of sumptuous rosés for a pre-dinner tasting as well as with the Chef's multi course meal, commenting on their production methods, origins and styles.
Though experimentation has delivered delicious new rosés, especially from the west coast,  we will be focusing on more classic styles, but ones that deserve to be better known.
Chef Jacques will craft a sumptuous repast to bring out the best in the rosé wines for our evening's soirée-
Drink Pink this summer and see you there!
Rosé Wine Guided Tasting
Chef Jacques' Seasonal Canapes
Ameztoi Txakoli Rosado "Rubentis", Getaria 2018
 Pre-dinner tasting flight:
Domaine de Reuilly, Reuilly Pinot Gris Rosé. Loire Valley 2018          
Robert Sinskey Vin Gris of Pinot Noir, Los Carneros, 2018
Domaine du Gour de Chaulé Gigondas Rosé, Rhône Valley 2018 (only 200 cases imported)
Menu
Grilled Tapenade Crusted Ahi Tuna Medallion, Garden Herb Risotto
Clos Cibonne Tibouren Rosé Côtes de Provence Cru Classé 2017
Local Goat Cheese Salad
Grilled Lamb Chops, Garden Summer Vegetables, Rosemary Jus
Château de Pibarnon Bandol Rosé, Provence 2018
Local Blueberry Custard Tarte, Housemade Tahitian Vanilla Ice Cream
Gilette's Locally Roasted Coffee, Selection of Harney & Sons Fine Teas
$110.00,
excluding tax and gratuity; for a total of $140.00
Tickets non-refundable
We are happy to accommodate guests' dietary concerns, so all may join the festivities.
Please email chezlauberge@aol.com or call 703-759-3800 with special requests
Patrons will have an opportunity to purchase these wines at a very special price this evening.