April 18, 2019




7:00 pm - 10:00 pm
Thursday, April 18, 2019 7:00 PM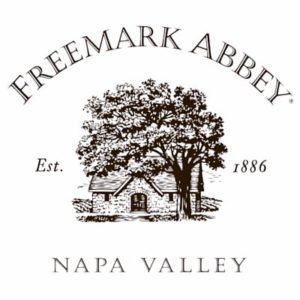 Experience the pioneering legacy that has made Freemark Abbey one of the most sought after wines in Napa Valley at an exclusive Chef Jacques' Table on Thursday April 18th, 2019 at 7:00 PM with special guest speaker Barry Dodds, Napa Valley Historian and Freemark Abbey Ambassador.
Freemark Abbey's winemaking legacy dates to 1886 when Josephine Tychson built the stone building that still serves as the winery's home today. Over the last century-and-a-half, Freemark Abbey has pioneered the California wine industry and become a beacon of enduring quality and tradition. Timeless, trusted, and authentic – Freemark Abbey's steadfast spirit and pedigreed approach to winemaking result in elegant, refined wines, crafted to withstand the test of time.  A trailblazer of Napa Valley winemaking, Freemark Abbey continues to evolve with their inward commitment to crafting classic Napa Valley wines of superior pedigree and quality.
To accompany the delectable wines, Chef Jacques and his team has paired a menu with Freemark Abbey with the varietals of this classic Napa Vineyard for an unforgettable evening of wine and cuisine.  Vive La France and Vive Freemark Abbey!
MENU
Chef Jacques' Seasonal Canapes
Freemark Abbey Sauvignon Blanc, Napa, 2017
Local Rock Fish with Garden Sorrell, Crispy Garden Kale
Freemark Abbey Chardonnay, Napa, 2016
Coffee Marinated Veal Medallion, Whole Grain Mustard Sauce
Freemark Abbey Merlot, Napa, 2014
Whiffle Tree Farm Braised Short Ribs, Wilted Garden Spinach, Pommes Purée, Bordelaise Sauce
Freemark Abbey Cabernet Sauvignon, Napa, 2015
Freemark Abbey Cabernet Sauvignon, Rutherford, 2013
White Chocolate Raspberry Gâteau, Raspberry Coulis
Gilette's Locally-Roasted Coffee, Selection of Harney & Sons Fine Teas
$106.00
excluding tax and gratuity; for a total of $135.00
Tickets non-refundable
We are happy to accommodate guests' dietary concerns, so all may join the festivities.  Please email chezlauberge@aol.com or call 703-759-3800 with special requests
Patrons will have an opportunity to purchase these wines at a very special price this evening.