August 11, 2019




11:00 am - 2:00 pm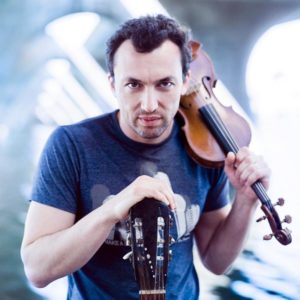 Sunday, August 11, 2019 at 11:00 AM
Please Join Chef Jacques' and Team on Sunday August 11th at 11:00 AM for a very special musical brunch as we give a warm welcome to Matvei Sigalov, violinist and guitarist extraordinaire!
Since his arrival to the U.S. 20 years ago from Russia, Matvei Sigalov has been active on the East Coast music scene and established himself as one of the premier improvising violinists. He has shared the stage with a wide array of artists, covering many styles including R&B, Gospel, Pop-Rock, Jazz , Brazilian and Fusion music.
Matvi has played for Patti LaBelle, Isaac Hayes and James Ingram at the Kennedy Center in DC. He received a standing ovation at the Hippodrome Theatre in Baltimore, while opening for Stanley Clarke, Jean-Luke Ponty and Al DiMeola and has wowed an audience at the Iridium in NYC with guitar legend Les Paul!
Why not spend your Sunday by listening to beautiful music over a scrumptious brunch, by Chef Jacques with of course, Cremant d'Alsace, Mimosas and Housemade Garden Bloody Marys?  See you here!
MENU:
Assorted Breads and House-Made Croissant, Local Butter
Crémant d'Alsace, Mimosas, & from our Garden Housemade Bloody Marys
Appetizer
Choice of one:
Garden Gazpacho with Crispy Basil
-or-
Exotic Fruit Salad with Fresh Ginger
Entrée
Choice of one:
Filet Mignon, Two Organic Poached Eggs, Roasted Potatoes, Garden Vegetables, Béarnaise Sauce
– or –
Chef Jacques' Garden Ratatouille, Two Organic Poached Eggs, Chive Hollandaise Sauce
– or –
Seafood Crêpe with Shrimp, Scallops, Mushrooms, Garden Vegetables Lobster Bisque Sauce
Dessert
Maple Tulip Shell with a Medley of Housemade Ice Cream and Sorbet
Gilette's Locally Roasted Coffee, Selection of Harney & Sons Fine Teas
$60.00
excluding taxes and gratuity for a total of $76.00
Tickets non-refundable
We are happy to accommodate guests' dietary concerns, so all may join the festivities.
Please email chezlauberge@aol.com or call 703-759-3800 with special requests