January 17, 2019




7:00 pm - 10:00 pm
Thursday January 17, 2019 7:00 pm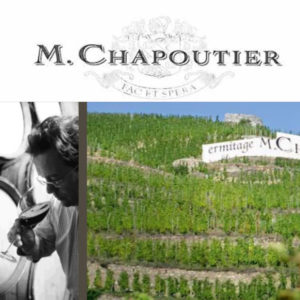 Please join us Thursday January 17th at 7:00 PM for a very special Rhône wine dinner.  The name Chapoutier has been present in the Rhône Valley since 1808.  In 1879, a  distant ancestor Polydor Chapoutier was the first to buy vines, thus moving from the status of wine-grower to that of a viticulturist, a wine producer and a businessman. The pioneering spirit was already present in the family. Seven generations later, we find Michel, with a real passion for the expression of soils, at the head of this exceptional vineyard firmly anchored in history and traditions. This young, determined man, opting for breakaway solutions, combines the past with daring and creativity.
Joining us this evening, will be Brandon Hamlett, Chapoutier's Wine Ambassador.  Brandon is well versed in the history, wines, farming practices and shares Michel Chapoutier's passion for detail and tradition in the Rhône Valley.
Chef Jacques' delectable Menu De Degustation along with the exquisite wine pairings of Chapoutier, will make for an evening not to miss as we partner with one of the top producers of Northern and Southern Rhône Wine Regions.
Menu De Degustation:
Seasonal Canapes
M. Chapoutier, Côtes du Rhône Belleruche Blanc
Grilled Murry Farms Chicken Breast, with Celery Root Puree
M. Chapoutier, Crozes-Hermitage Petite Ruche Blanc (2015)
Braised Elysian Fields Lamb with Yukon Gold Thyme Potatoes, Lamb Jus
M. Chapoutier, Luberon Rouge La Ciboise
Roast Creekstone Farms Natural Sirloin with Roquefort Stuffed Mushrooms
M. Chapoutier, Châteauneuf-du-Pape La Bernardine
Caramelized Profiteroles, Chestnut Mousse
M. Chapoutier, Banyuls
Gilette's Locally-Roasted Coffee, Selection of Harney & Sons Fine Teas
$110.00
excluding tax and gratuity, for a total of $140.00
Tickets non-refundable
We are happy to accommodate guests' dietary concerns, so all may join the festivities.  Please email chezlauberge@aol.com or call 703-759-3800 with special requests
Patrons will have an opportunity to purchase these wines at a very special price this evening.