May 5, 2019




5:30 pm - 9:00 pm
Please join us for rocking evening Sunday, May 5th, 2019  at 5:30 PM, for another segment of our popular Music and Cuisine series, with a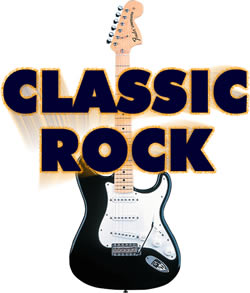 delicious "Sunday Supper" featuring The Classics Band performing hit songs and entertaining music we all love from our youth.
This delightful group returns  for a Sunday Supper on Cinco de Mayo, and yes,"Tequila" and "La Bamba" is on the list along with classic hits from the 50s to the 2010s.
If you were at their last sold out show, you know The Classics will serve up your favorite songs, delivered masterfully with a good time vibe that will make you smile, clap or get up and dance!
The Evening will feature an enticing menu and libations, and an encore performance by Chef Jacques on drums!
Early purchase of tickets is suggested as there was a long waiting list that we could not seat for their last performance.
 The Classics Band are a group of veteran DC musicians with decades of experience performing popular music of all genres, making them an entertainment favorite for special events.  Our last rocking Sunday event had everyone dancing and singing along in the rooster room to the classic songs.
The group includes Tim Wynne, bass and vocals; Don Bruce, guitar, keyboards and vocals and versatile drummer Jim West. Tim Wynne has been performing with professional bands since he was 14. In fact, he and Chef Jacques were in rival local bands in high school!  His other local bands have included two Grammy Winners and three number one hit producers in pop and smooth jazz. He played in the legendary local band Sinbad for five years, and continues to perform as bandleader of the Odyssey Band of DC.
Versatile and multitalented, Don Bruce has performed as vocalist and guitarist with the National Philharmonic Orchestra at the Strathmore, the Tommy Rock Opera Southeastern Touring Company and the 18 piece "Sinatra style" Ultimate Big Band.  Don has studied jazz and classical guitar, piano and music pedagogy and in addition to performing he enjoys providing music lessons in voice and other instruments.
Both Tim and Don served in the First United States Air Force Band as instrumentalists and vocalists.
Drummer Jim West has performed at DC's Howard Theater under Charlie Hampton, its legendary band director, and played at Hurrahs in Atlantic City, Detroit's Hotel Pontchartrain, and DC's JW Marriott.  Jim is a favorite of DC's finest jazz, Brazilian and pop musicians.
Join us for what promises to be a lively, fun filled evening that just may have you dancing, tapping your feet, clapping your hands and singing along (and a special Cameo appearance by Chef Jacques on the drums)!
MENU
Amuse Bouche
Crémant d'Alsace
APPETIZER
Accompanied by a glass of your choice of:
Joseph Cattin Pinot Blanc 2017 or Vidal-Fleury Côtes du Rhône 2016
Choice of one:

French Onion Soup
Lobster Bisque
Trio of Norwegian Salmon
Crêpe with Wild Mushroom Duxelle
Warm Roquefort Cheese Tart with Caramelized Apples
Organic Mesclun Salad, House-Made Vinaigrette
Seasonal Sorbet
ENTRÉES
Accompanied by a glass of your choice of:
Joseph Cattin Pinot Blanc 2017 or Vidal-Fleury Côtes du Rhône 2016
Choice of one:
Sauteed Day Boat Scallops, Tomato Coulis, Crispy Kale
Grilled Chicken Breast, Mushrooms and Spaetzles
Classic Bœuf Bourguignon, Spaetzles
Virginia Trout Sautéed with Toasted Almonds
DESSERT 
Choice of one:
Valrhona Chocolate Tart With House-Made Vanilla Ice Cream
– or –
Our Housemade Sour Crème Cheesecake with Raspberry Coulis
Gilette's Locally-Roasted Coffee, Selection of Harney & Sons Fine Teas
$99.00 excluding tax and gratuity; for a total of $126.00
Tickets non-refundable
We are happy to accommodate guests' dietary concerns, so all may join the festivities.  Please email chezlauberge@aol.com or call 703-759-3800 with special requests
Patrons will have an opportunity to purchase these wines at a very special price this evening.