January 20, 2019




11:00 am - 2:00 pm
Sunday January 20, 2019 11:00 AM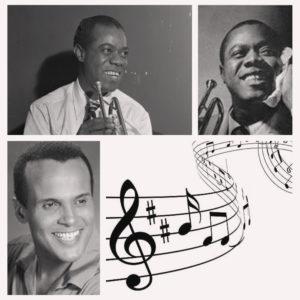 Please join us Sunday, January 20th, 2019 at 11:00am for our ever popular musical brunch featuring one of our favorite entertainers, Prince Havely, performing "the Legends" music.  Prince has performed at numerous prestigious venues, including the White House, the National Opera and with The Capitol Steps, and of course, many repeat sold out performances at L'Auberge Chez François' music and cuisine events. Accompanying Prince today for our musical brunch is by SAW and Wammie award winning multi-instrumentalist and producer Ariel Francis.
One of the most recognized vocal talents in the region, Prince will bring a level of elegance and style to our musical Brunch and his vast repertoire and charm appeals to guests of all ages.
During today's musical brunch, Prince will feature the legendary music of Nat King Cole, Harry Belafonte and Louis Armstrong. You won't want to miss this one of a kind event!
Assorted Breads and House-Made Croissant, Local Butter
Crémant d'Alsace, Mimosas, Bloody Marys and  Hot Mulled Wine
Appetizer:
Choice of one:
Potage St. Germain (Split Pea Soup)
-or-
Gulf Shrimp Bisque
Entrèe:
Choice of One:
Wild Mushroom and Truffle Omelette, Truffle Sauce, Roasted Potatoes, Seasonal Vegetables
-or-
Norwegian Smoked Salmon Benedict, Two Poached Eggs, Caviar Hollandaise Sauce, Roasted Potatoes, Seasonal Vegetables
-or-
Creekstone Farms Natural Filet Mignon Benedict, Two Poached Eggs, Béarnaise Sauce, Roasted Potatoes and Seasonal Vegetables
Traditional French Chocolate Espresso Mousse
Gilette's Locally-Roasted Coffee, Selection of Harney & Sons Fine Teas
$60.00
excluding tax and gratuity for a total of $76.00

Tickets non-refundable
We are happy to accommodate guests' dietary concerns, so all may join the festivities.  Please email chezlauberge@aol.com or call 703-759-3800 with special requests
Details
Price
Qty
All Inclusive
$76.00

(USD)

Sold Out